Realização: Paolo Sorrentino. Elenco: Sean Penn, Frances McDormand, Judd Hirsch, Eve Hewson, Kerry Condon, Harry Dean Stanton, Joyce Van Patten, David Byrne, Olwen Fouere, Heinz Lieven, Grant Goodman. Nacionalidade: Itália / França / Irlanda, 2011.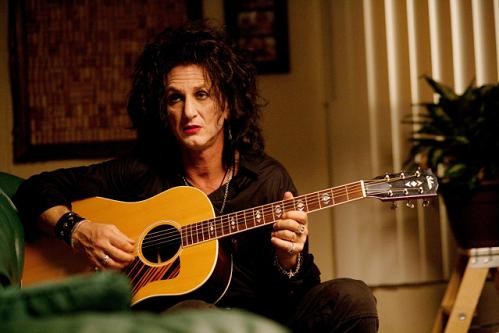 "This Must Be The Place" vive de duas coisas: a delicadeza da interpretação de Sean Penn como uma excêntrica estrela de rock, e a delicadeza da banda sonora, nas mãos de, entre outros, David Byrne e Will Oldham.
Impregnado de tristeza e inércia, com uma ambígua saudade do que nunca voltará a ser, o filme de Sorrentino ("Il Divo") vai fazendo pequenas revelações de forma quase episódica, sem nunca somar um todo coerente. Cativados pela estranheza de algumas situações e pelo humor de alguns dos diálogos, somos largados sem perceber a que se deve, afinal, o crescimento emocional do protagonista.
Ao fazer contas com o passado corremos o risco de nos deparar com dívidas incobráveis. E, aí, só dois caminhos nos restam: o pagamento ou o perdão.