CRÍTICA E OPINIÃO SOBRE CINEMA
Domingo, 25 de Março de 2012
back and beautiful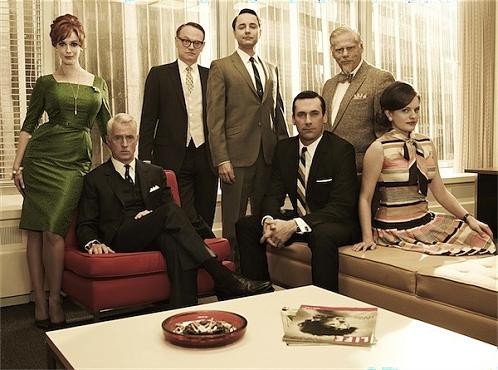 Quarta-feira, 7 de Março de 2012
Shame ****1/2
Realização: Steve McQueen. Elenco: Michael Fassbender, Carey Mulligan. Nacionalidade: Reino Unido, 2011.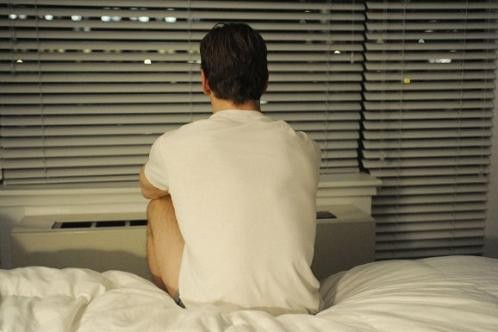 As compulsões são violentas e destruidoras. Consomem-se quando são satisfeitas para apenas regressarem com renovada energia. A consciência, tanto na acepção de actividade cerebral como de moral, é vencida. E é dessa derrota que nos envergonhamos. De não nos termos sabido conter, de dizer "não", de quebrar o vício circular.
McQueen não tem compaixão pelas suas personagens. Sem ceder por um momento, ele rodeia-as de uma arquitectura fria de linhas rígidas, onde a transparência dos edifícios e a suavidade das texturas contrastam com o hermetismo e as agruras emocionais. Fala-se de solidão em planos abertos e longos, fala-se de segredos irreveláveis contidos em confrontos quotidianos, fala-se de sonhos irrealizáveis ao sabor da canção "New York, New York".
Em "Hunger" Michael Fassbender tinha deixado McQueen moldar-lhe o corpo. Aqui, deixa-o moldar-lhe a alma. E é sem medida e sem medos que ele se entrega. E é por essa sinceridade que partilhamos da sua miséria.
Entre o controlo extremo e a raiva explosiva, foge-se de quem se é. Porque se quer deixar de ser o que se foi, finge-se.
E às vezes quase parece que se pertence (I want to be a part of it...).
E às vezes quase parece que se recomeça (I'll make a brand new start of it...).
A dor está nas palavras.
Segunda-feira, 5 de Março de 2012
In Time **1/2
Realização: Andrew Niccol. Elenco: Amanda Seyfried, Justin Timberlake, Cillian Murphy, Vincent Kartheiser, Olivia Wilde, Johnny Galecki. Nacionalidade: Reino Unido / EUA, 2011.
Num hipotético futuro em que a moeda corrente é o tempo, as horas, os minutos, os segundos, há quem tenha de sobreviver dia a dia e há quem tenha séculos para esbanjar. Mas a interessante premissa do argumento de Niccol acaba por se desvanecer numa alegoria sobre a redistribuição da riqueza.
Também aqui o objectivo é simplesmente ter mais, sempre mais, viver para sempre. E o tempo é gasto, essencialmente, a arranjar mais tempo. A vida reduzida ao trabalho ou ao açambarcamento.
E nestes 109 minutos, não fosse pelo sempre intrigante Cillian Murphy, o tempo, com o luxo que ele é, sentia-se um pouco mal usado.
Domingo, 4 de Março de 2012
My Week With Marilyn **
Realização: Simon Curtis. Elenco: Michelle Williams, Eddie Redmayne, Kenneth Branagh, Julia Ormond, Dougray Scott, Judi Dench, Dominic Cooper, Emma Watson, Toby Jones. Nacionalidade: Reino Unido / EUA, 2011.
"My Week With Marilyn" é baseado no livro de memórias de Colin Clark, um jovem que trabalhou com Marilyn Monroe no filme "The Prince and the Showgirl" filmado em Inglaterra em 1956 e onde ela contracena com Laurence Olivier. Infelizmente, o filme de Simon Curtis peca por isso mesmo, por se reduzir ao olhar embevecido mas superficial que um admirador dirige ao seu ídolo.
E esse ídolo, mesmo nas competentes mãos de Michelle Williams, que a impregna de todas as nuances inseguras, manipuladoras e depressivas que lhe competem, está longe de ser suficiente.
Sábado, 3 de Março de 2012
Extremely Loud & Incredibly Close **1/2
Realização: Stephen Daldry. Elenco: Tom Hanks, Sandra Bullock, Thomas Horn, Max von Sydow, Viola Davis, John Goodman, Jeffrey Wright, Zoe Caldwell. Nacionalidade: EUA, 2011.
As perdas. As dores. Os diferentes processos que temos (ou desenvolvemos) para recuperar das nossas tragédias. As tristezas. A busca (desesperada ou derrotada) de respostas.
Max von Sydow condensando a força, a sensibilidade e o humor de uma vida. Not that loud, but still incredibly close.
Sexta-feira, 2 de Março de 2012
If a Tree Falls: A Story of the Earth Liberation Front ***
Realização: Marshall Curry e Sam Cullman. Género: Documentário. Nacionalidade: EUA / Reino Unido, 2011.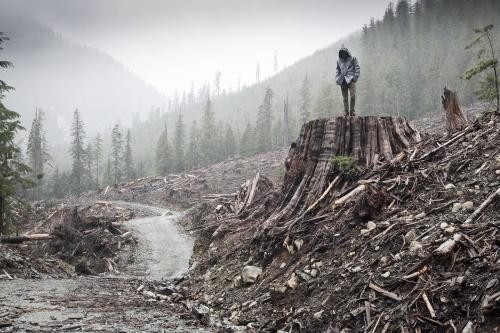 A Earth Liberation Front marcou o movimento ambientalista dos anos 90 nos Estados Unidos, quando os protestos pacíficos deram lugar a actos de desobediência civil, que culminaram em fogos postos e destruição de propriedade privada associada a abusos ambientais e que levaram à condenação por terrorismo de alguns dos seus elementos.
Motivados pela impotência das armas de luta civil que são colocadas à disposição dos cidadãos e pela frustração de não conseguirem fazer-se ouvir numa estrutura social viciada pelo capitalismo, jovens idealistas, por ventura ingénuos e bastante perseverantes, alvos também de uma autoridade violenta, enveredaram por acções extremas e dificilmente justificáveis.
O documentário de Marshall Curry e Sam Cullman é cuidadosamente equilibrado nos pontos de vista que apresenta. Os testemunhos dos intervenientes de ambos os lados surgem já tingidos do cinzento que em tempos foi branco ou preto. No final, fica ainda por definir se é mesmo de terrorismo que estamos a falar.
Quinta-feira, 1 de Março de 2012
Uma Separação - Jodaeiye Nader az Simin ****
Realização: Asghar Farhadi. Elenco: Leila Hatami, Peyman Moadi, Shahab Hosseini, Sareh Bayat, Sarina Farhadi, Babak Karimi, Ali-Asghar Shahbazi, Shirin Yazdanbakhsh, Kimia Hosseini, Merila Zarei. Nacionalidade: Irão, 2011.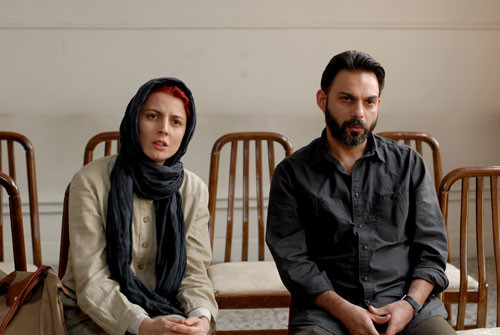 Pessoas decentes cometem erros e tomam más decisões. E a consciência de cada um debate-se em dilemas éticos e morais. A mentira provocada pelo pudor, a falsidade motivada pela vergonha, de ser mulher, de ser pobre, de enganar, de se enganar.
A separação de Simin (uma belíssima Leila Hatami) e Nader (um atormentado Peyman Moadi) funciona como metáfora para dissensões sociais e culturais - o colapso de um casal, um que pensa no futuro outro que se agarra ao passado, como o colapso de uma sociedade.
Uns recusam perder outros recusam pecar, uns recusam mentir outros recusam ser felizes. Sem posições partidárias nem veredicto final.