CRÍTICA E OPINIÃO SOBRE CINEMA
Quinta-feira, 17 de Novembro de 2011
Super 8 ***
Realização: J.J. Abrams. Elenco: Kyle Chandler, Elle Fanning, Joel Courtney, Gabriel Basso, Noah Emmerich, Ron Eldard, Riley Griffiths, Ryan Lee, Zach Mills. Nacionalidade: EUA, 2011.
Spielberg deve estar orgulhoso. Lucas deve ter alguma inveja. Zemeckis deve ter muita inveja. Michael Bay deve estar fulo da vida.
O grande cinema americano de entretenimento, da orgulhosa pipoca, do efeito visual de encher o olho e da montagem em cima da montanha russa tem um legítimo herdeiro.
J.J. Abrams revisita os cânones do melhor cinema de ficção científica, dá-lhe toda a vivacidade de uns "Goonies", cobrindo com uns pózinhos de um drama familiar.
É bom, é bem feito, é bem representado por putos talentosos e é uma bela declaração de amor ao bom cinema que se fez na década de 70 nos EUA.
Pipoca dourada de 2011 para este filme.
Quarta-feira, 9 de Novembro de 2011
George Harrison: Living in the Material World ***1/2
Realização: Martin Scorsese. Género: Documentário. Nacionalidade: EUA, 2011.
Martin Scorsese, mais uma vez, veste a farda de arqueólogo musical de serviço e apresenta-nos um retrato único, revelador e desconcertantemente humano sobre o Beatle mais reservado.
Para além da música, da celebridade e das pancadas religiosas, temos a oportunidade de conhecer o homem, cheio de defeitos e virtudes, como todos nós.
Bem filmado, bem sonorizado, bem montado (outra coisa não seria de esperar deste realizador) e, sobretudo, muito bem investigado (centenas de horas de filmagens e milhares de fotografias foram recolhidas por Scorsese para a realização destas quase 4 horas de filme), "Living in the Material World" mostra-nos como um tipo talentoso, na altura certa e no lugar certo, faz a diferença.
Domingo, 6 de Novembro de 2011
poster do ano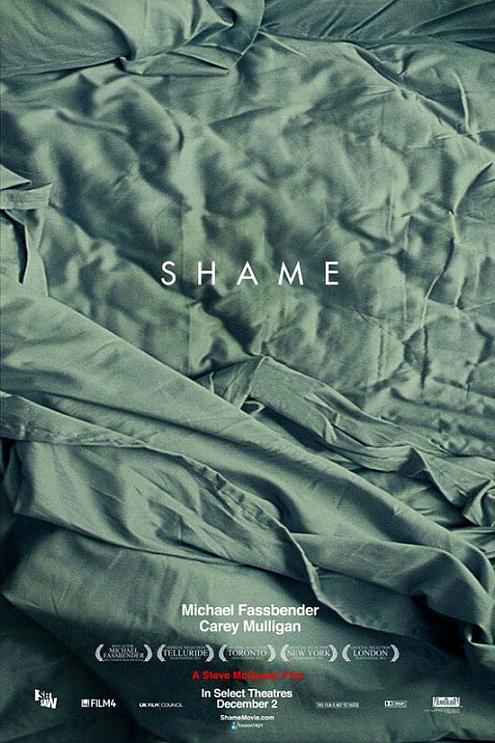 Sábado, 5 de Novembro de 2011
No Widows [weekend soundtrack]
E uma voz que nos leva directos a Jeff Buckley.
Sexta-feira, 4 de Novembro de 2011
Lisbon & Estoril Film Festival 2011