Meia a contragosto (porque sei as dores de cabeça que estas coisas me dão), aceitei o desafio do Miguel. Excedi, em triplicado, os cinco filmes que salvaria numa catástrofe natural. Mas, como interrompo aqui a corrente, sinto-me no direito de não fazer mais cortes (de implicações surpreendentemente emocionais). Talvez 15 filmes atrasassem a minha fuga para um abrigo... isto supondo que no pós-catástrofe sobrasse algum leitor de DVD, e... bem, whatever... São estes:
"LE GOÛT DES AUTRES", de Agnès Jaoui (1999)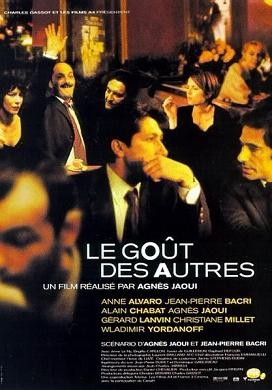 "SMOKING, NO SMOKING", de Alain Resnais (1993)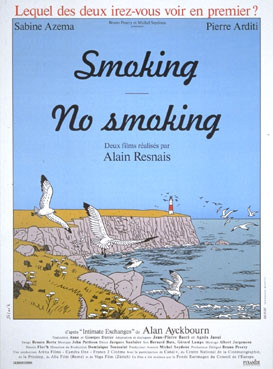 "THE USUAL SUSPECTS", de Bryan Singer (1995)





"MEMENTO", de Christopher Nolan (2000)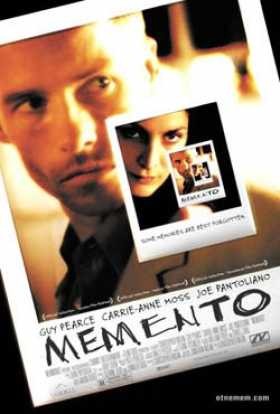 "TRAINSPOTTING", de Danny Boyle (1996)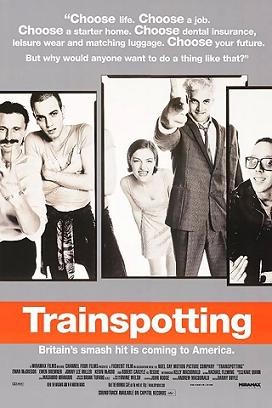 "LOS AMANTES DEL CÍRCULO POLAR", de Julio Medem (1998)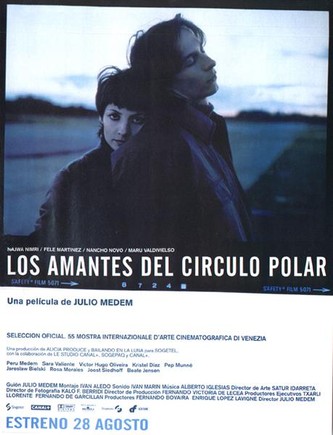 "THE ETERNAL SUNSHINE OF THE SPOTLESS MIND", de Michel Gondry (2004)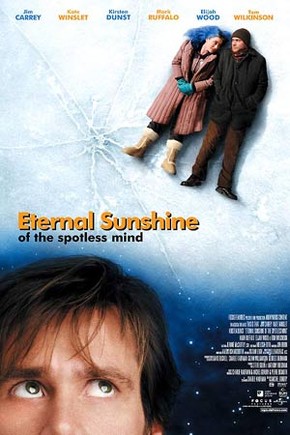 "ME AND YOU AND EVERYONE WE KNOW", de Miranda July (2005)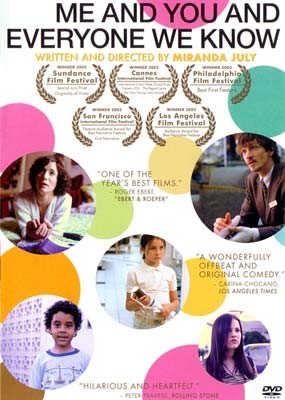 "THE PILLOW BOOK", de Peter Greenaway (1996)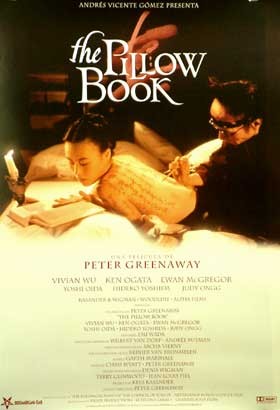 "LORD OF THE RINGS" (trilogia), de Peter Jackson (2001-2003)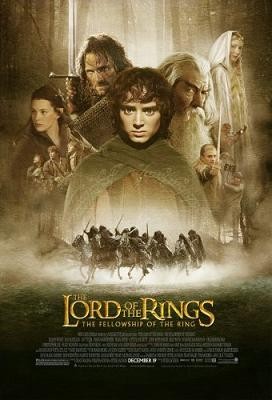 "BEFORE SUNRISE" / "BEFORE SUNSET", de Richard Linklater (1995, 2004)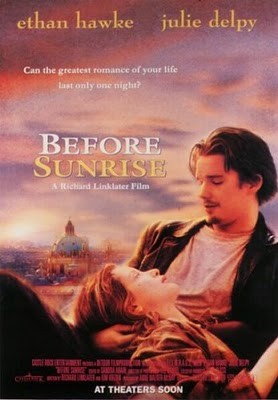 "IL MOSTRO", de Roberto Benigni (1994)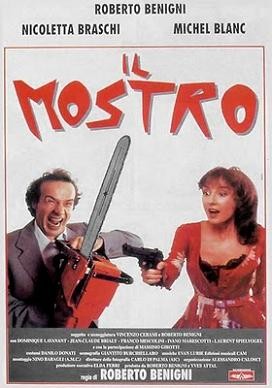 "LOST IN TRANSLATION", de Sofia Coppola (2003)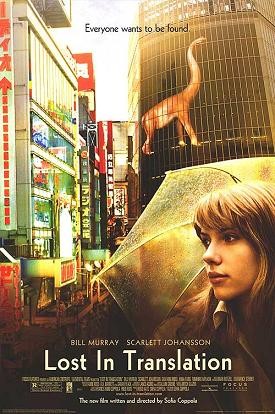 "CLOCKWORK ORANGE", de Stanley Kubrick (1971)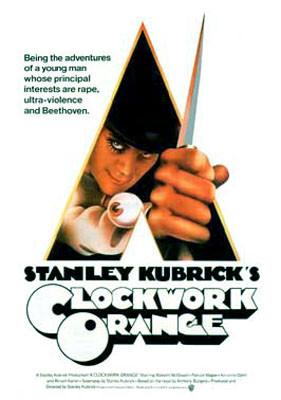 "JEUX D'ENFANTS", de Yann Samuell (2003)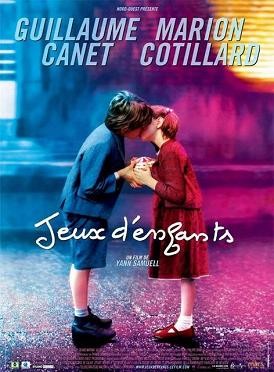 Quem quiser contribuir com a sua lista pessoal, está convidado/a a fazê-lo nos comentários.
De Clarissa a 15 de Novembro de 2007 às 17:35
Tentei, juro q tentei escolher 15 entre os meus favoritos, mas não consegui. Com certeza morreria na catastrofe antes de me decidir...
De
Zé
a 15 de Novembro de 2007 às 17:55
- Eyes Wide Shut
- Lost In Translation
- Vertigo
- Breaking The Waves
- Citizen Kane
- The Hours
- Pulp Fiction
- Requiem For a Dream
- Casablanca
- Manhattan
- Mulholland Drive
- Raging Bull
- To kill a Mockingbird
- Bridges of Madison County
- Closer
Fight Club, Requiem for a dream, closer, trainspotting, fear and loathing in las vegas, Cruel Intentions, the notebook,reservoir dogs, american history X,rounders,city of angels,V for Vendetta, pulp fiction, snatch,The postman, sleepers, lock stock and two smoking barrels, wedding crashers, four rooms, die hard (quadrologia), patch adams,The untouchables , Léon, Residencia espanhola, bonecas russas, the ring, dead poets society, star wars, ed scissorhands, constantine, matrix I, donnie brasco, the libertine, meet joe black, godfather (triologia), the score, Silverado, Devils advocate, Wyatt Earp, Natural Born Killers, twelve monkeys, Armageddon, Before Sunrise/Sunset, Invencible, Jurassic Park (trilogia), Goodfellas, heat, beetlejuice, big fish, stay, A Guide to Recognizing Your Saints, Three to Tango, sweet november.

Tenho noção que me excedi muito... mas e se vos disser que houve filmes dos meus preferidos que exclui!?!?
Olá Rita! Espero que esteja bem! Moro em São Paulo, no Brasil, e ao visitar sua página gostei muitíssimo do conteúdo, gostaria de saber de ti se posso adiciona-la em minha página como blogs favoritos! Um grande abraço! Aguardo seu retorno lá no blog!

Blog dos Irmãos
Antes de mais, parabéns pelo blog, que manténs com tanto afinco.
E de seguida, deixa-me agradecer-te o espaço que aqui dedicas a todos os cinéfilos como eu. Bem, embora seja complicado, aqui vai a lista dos 15:

- Crash
- Eternal Sunshine of the Spotless Mind
- La Môme
- Land of the Blind
- Donnie Darko
- A Lista de Schindler
- Filhos do Homem
- O Fabuloso Destino de Amélie Poulain
- Jeux d'enfants
- La Mala Educación
- Pleasantville
- Erin Brockovich
- The Truman Show
- The Hours
- Moulin Rouge
De
anrasaxa
a 1 de Dezembro de 2007 às 23:26
Irreversible
Old Boy
Jeux d'enfants
The Butterfly Effect (c/ o final do director)
Saw I, II, III
Mi Vida Sin Mí
Hostel I e II
21 Grams
Agnes Browne
Man on Fire