CRÍTICA E OPINIÃO SOBRE CINEMA
Domingo, 10 de Dezembro de 2006
The Thin Red Line
Uma noite passada na linha vermelha...
Que lindo que é este filme!!!
E que elenco!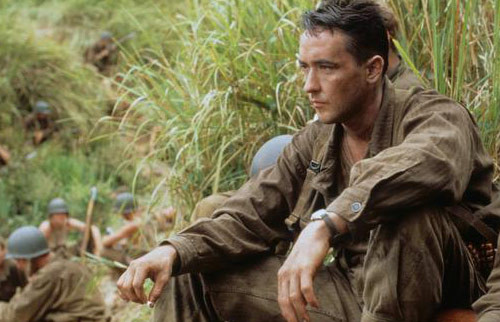 "The Thin Red Line", de Terrence Malick (1998)
"If I never meet you in my life, let me feel the lack. One glance of your eyes and my life will be yours."
SEAN PENN
De scarlett a 13 de Dezembro de 2006 às 14:19
indiscutivelmente um dos melhores filmes dos ultimos anos!
De
Lusitano
a 18 de Dezembro de 2006 às 14:59
Sim, um filme magnífico ... palavras para quê?
Este Terrence Malick é de onde? Nem parece deste planeta, "este gajo é muito à frente".